Our PPA cover service allows your school to meet its obligations to provide staff PPA, whilst providing your students with high quality sports coaching.
The need for PPA
Maintained schools need to ensure their staff's timetables include a minimum of ten per cent of teaching time that is set aside for planning, preparation and assessment time (PPA). This time is invaluable for preparing high quality lessons and feedback, as well as providing opportunities for professional collaboration.
However, PPA time can also present schools with the challenge of covering sports-based lessons, often with non-specialist staff. With the best will in the world, this can lead to low quality lessons in which students don't make the progress they could.
Wiltshire Sports Academy can help schools with this dilemma, by providing high quality cover and coaching sessions.
What we offer
All of our team are CRB checked and highly trained. We can cover a wide variety of activities, including: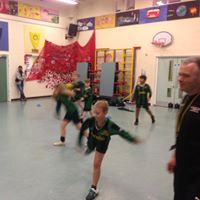 Football
Multi-Skills
Fencing
Rounders
Lacrosse
Tag Rugby
Athletics
Tennis
Kwik Cricket
Ultimate Frisbee
Tri-Golf
Disability Football sessions
Badminton
Hockey
Dodgeball
We're always seeking to expand what we can offer and update this list accordingly – so please check back. Alternatively, if you don't see your preferred activity listed, please get in touch.
Learn more
To find out more about what about our PPA cover service can offer your school, please get in touch.